Trail Life: Everyone loves the trails in the Bow Valley!
By Kate Barker
Moving to the Bow Valley means embracing the mountain lifestyle. With a myriad of trails and countless outdoor activities, it's no wonder this area attracts so many people! When it comes to utilizing the trail networks around Canmore and Banff, it's important to consider who else you might encounter, and to use the proper trail etiquette. From wildlife to other recreationalists, like mountain bikers, hikers, runners, and horse riders, the trails are busy places with lots of movement. With a little planning and preparation, everyone can enjoy the beautiful trails in the Bow Valley.
Wildlife
It's important to remember the complex ecosystem around us and recognize the wildlife who call this valley home. Bears, deer, elk, coyotes, and bighorn sheep are the most common animal sightings, but cougars, lynx, wolverines, and other animals are also present and using the trails. Just because you don't see them, doesn't mean they aren't hiding in the bushes and waiting for you to pass. During the late summer and early fall, it's common for bears to sit on the trails and feast on buffalo berries as they gain weight for winter. These bears are so absorbed in their snack, they usually don't notice much else. They can be easily startled – especially by quick-moving trail users like mountain bikers or trail runners. Always be vigilant when using the trail systems and remember that you're recreating in their home!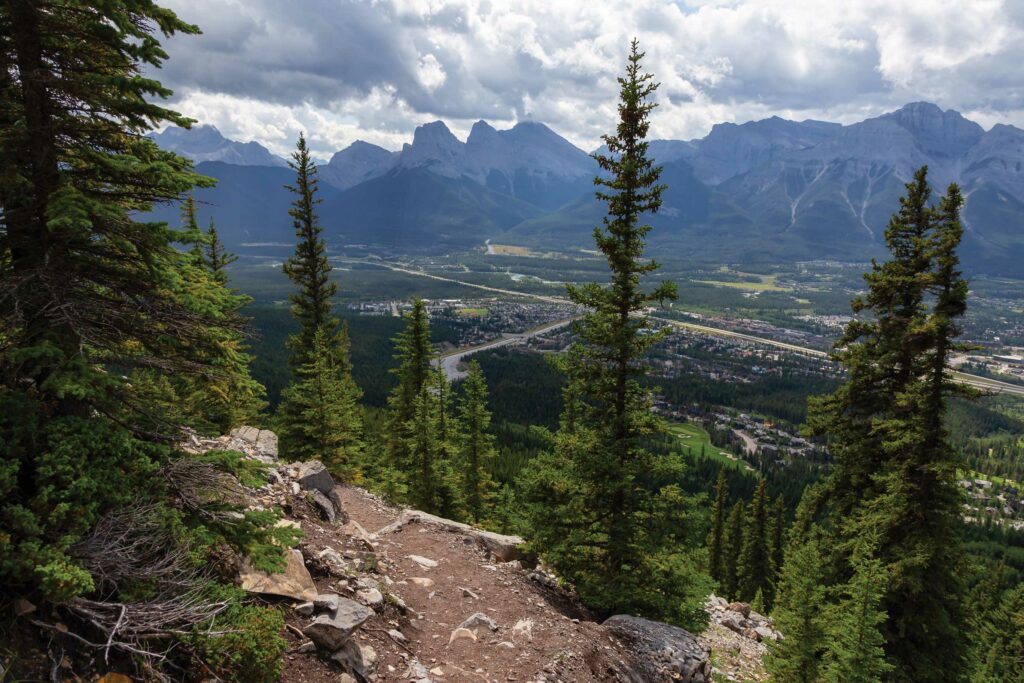 Trail Tip: Don't use ear buds or headphones while out on the trail. You'll often hear bears munching on berries or moving through the bush long before you see them. Always be aware of your surroundings to avoid any negative wildlife encounters!
Mountain Bikes
Mountain biking is becoming more popular year after year, and with good reason! It's fast, it's fun, and it's a relatively easy way to spend a great day outdoors. With advancements in technology like fat bikes, there are now bikes on the trail year-round. There are plenty of trails in the area that are designated for biking only, and it's important to respect these trails as bikers will be moving – FAST! On multi-use trails, bikers are expected to yield to other trail users. Communication is key when encountering a mountain bike on the trail. If they're huffing and puffing up a hill, it might be best to step off and let them pass. Always call out when you see a mountain bike approaching so you can communicate the best ways to navigate on a tight trail.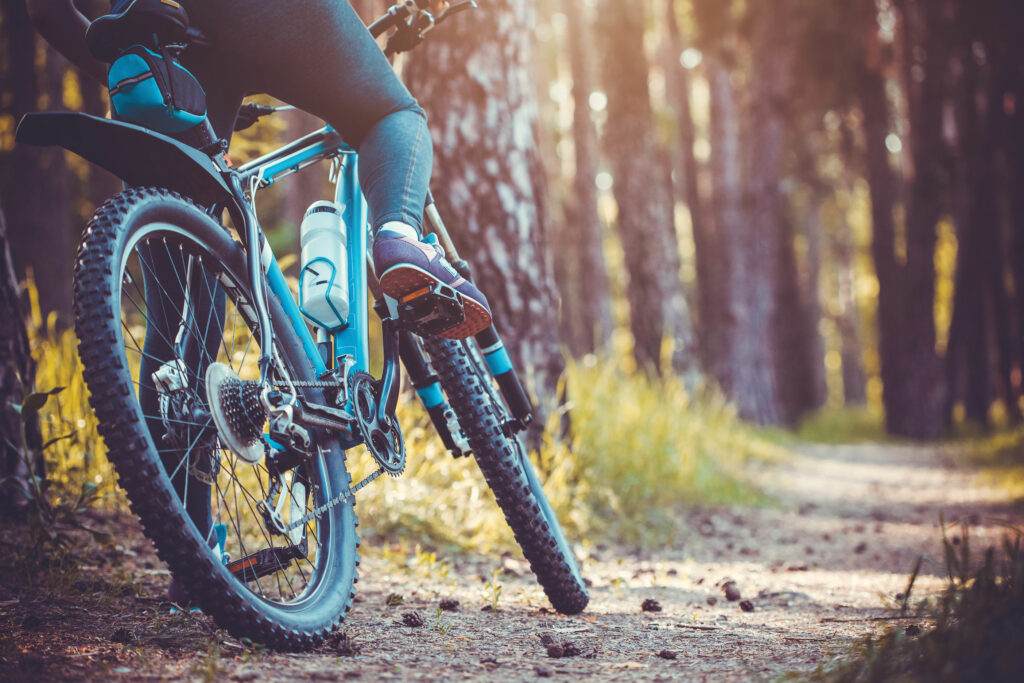 Trail Tip: Visit the Canmore Nordic Centre for dedicated mountain biking trails that won't have hikers, runners, or horses on them. These are the best trails for fast downhills and technical rides.
Horses
Horses are prevalent throughout the Bow Valley and have been used to access remote areas of the mountains for thousands of years. There are many multi-use trails that permit horses, particularly around the townsites of Canmore and Banff, and there are tight-knit communities of equestrians in both towns who love spending time on the trails. In Banff, you're most likely to see horses in the summer. In Canmore, you'll find horseback riders on the trails year-round. If you don't want to encounter horses on the trail, take a look at where they are and aren't permitted, and choose your trails accordingly. Expect to see horses on trails where they're permitted and be prepared to give them the right of way. Communicate with the rider on how it's best to proceed. Horses in different levels of training may require a different approach, but their rider will know what's best so everyone can pass safely.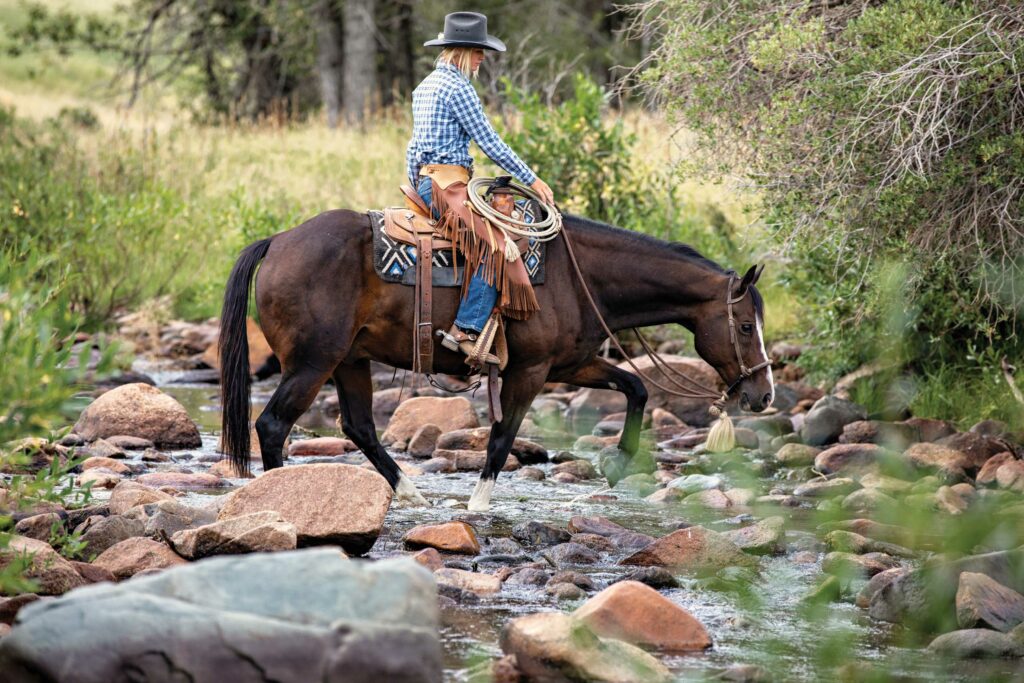 Trail Tip: Don't hide in the bushes when you encounter a horse and rider on the trail. Horses are very large prey animals, and they may think you're waiting to attack! Talk to the riders as the horses pass so they realize you're not a threat.